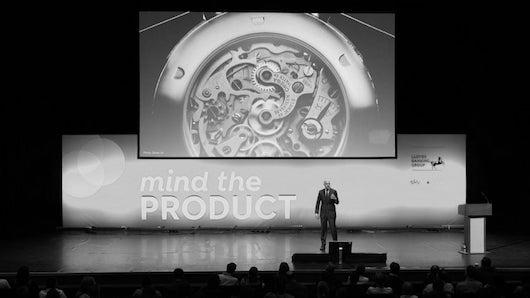 Mind The Product conference is coming to San Francisco's Symphony Hall on May 4, 2016. I really hope you'll join me and 1,000+ other product managers – there are so few conferences by and for practicing PMs. This will be my second time speaking at MTP. If you want to get a taste, check out the video of my talk from last year's London edition of the conference.
Although early bird tickets sold out in under a minute, the organizers are offering my readers a limited number of discounted tickets [LINK FOR SUBSCRIBERS ONLY].
---
Good Reads
I only read a handful of books in 2015, and I've set out to change that in 2016. I'm off to a great start, I've read 12 books so far this year against my goal of 50. Returning to a dedicated Kindle device made a huge difference, helping me find a distraction-free reading experience. I'm also forcing myself to dump a book if it's not capturing my interest rather than slogging forward under some misguided sense of obligation. Darius Foroux has even more advice if you, like me, want to read more.
You're probably reading non-fiction books all wrong and Peter Bregman wants to set you right. Amongst other tips, he suggests you read the introduction and then the conclusion before reading/skimming each chapter.
Sean Rose of Slack has some book recommendations for PMs that are a bit different. Check them out.
I'm always looking for new books ideas, so please let me know if you have suggestions or connect with me on GoodReads.
I admire what Bob Iger has done at Disney, and this Medium post by Ameet Ranadive explains why he's had so much success. Bob sets a clear vision, makes ambitious, long-term bets, and nurtures curiosity and optimism. Disney's acquisitions of Star Wars, Marvel, and Pixar were brilliantly prescient, and all support the Disney vision: "we're in the business of telling stories." Now I hope they'll buy LEGO and complete the set.
Having and telling a compelling story is the most important thing you can do as a leader, says Jason Toff, who until recently was GM of Vine. Here are 25 other lessons he learned.
"Ask cheerfully, 'How are we going to try to kill our project today!'" is the advice from Astro Teller, head of Google[x] (now just X). In a 2016 TED talk, he walks through some of their craziest projects and several that have been killed.
"Hiring people of color is not charity work and a belief that diversity is giving back to me smacks of paternalism." Please read this piece from CODE2040 CEO Laura Weidman Powers on why talk of "lowering the bar" in hiring is frustrating to those committed to increasing diversity in tech.
Lean Startup Conference has posted videos of their favorite talks of 2015. Lots of great stuff here.